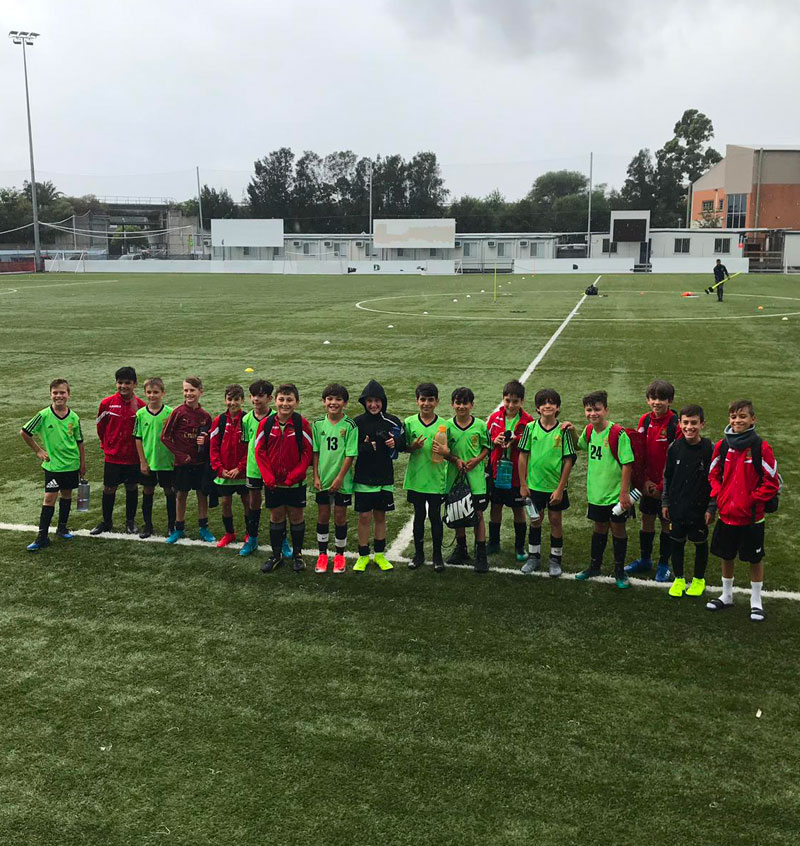 The main field meets FIFA international standards, and has been previously used by visiting international teams from South America and Asia, while preparing for tours in Australia. The football arena is on an all-weather synthetic field which is observed from a grandstand with seating for up to 500 people, and standing space for up to 1000 people.
The newly renovated Home and Away change rooms with ice bath recovery, independent referee rooms, medical room and gym allows a full football engagement and experience. A designated car park is available for up to 400 cars, with close proximity to the field. There is also an onsite kiosk which serves drinks, snacks and can cater to BBQ facilities.
Our football field is available for hire during the day or at night, which includes newly renovated change rooms and referees room. The floodlights at the main field meet Football NSW standards and come with goal nets and all flag posts.
If you are interested in hiring the field please submit the 'Football Field Hire enquiry form' through Contact Us and we will get in touch with you to discuss your requirements.